A holiday at the Hotel Norderriff in Langeoog
also means a "gay-friendly" holiday
We - the Hotel Norderriff team - are open-minded towards all our guests. It does not matter to us whether you
arrive alone, as a couple or as a family. Or whether you wish to spend your holiday with us as an openly
heterosexual, gay or lesbian guest, for we offer all our guests a warm and respectful welcome.

Gay and lesbian couples are extremely fond of discovering the world with short breaks and city trips. Why then
shouldn't they include an excursion to the North Sea island of Langeoog?

Even if heterosexual guests usually holiday at the Hotel Norderriff, we also allow same-sex couples an easy-
going stay with our welcoming and tolerant atmosphere in which you can enjoy the sun on our patio or go for a
walk hand in hand on the beach.

We are looking forward to seeing you - come and feel at home!
Gay-friendly - but not "gay-only"
It is not only the Hotel Norderriff that is renowned for its "gay-friendly" open-mindedness. Langeoog also offers
wedding ring or jewellery making seminars.
You can forge your own wedding or partnership rings and even marry in Langeoog. Take a look under our
arrangements.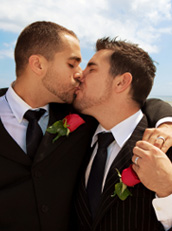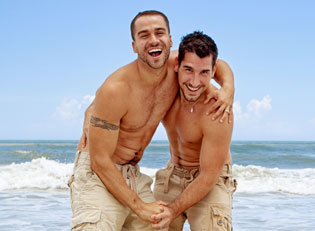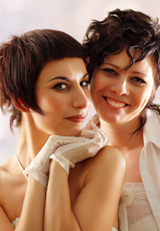 gay friendly